From 2012 to 2018, the National Renewable Energy Laboratory (NREL) witnessed a 68% increase in invention submissions, an 89% increase in the total number of intellectual property agreements, and a 24% increase in overall license revenue.
These achievements would not be possible without an exceptional licensing team in the Technology Transfer Office, and, notably, an outstanding team lead. In fact, the Federal Laboratory Consortium (FLC) Mid-Continent Region chose Senior Licensing Executive Eric Payne to receive the 2018 Technology Transfer Professional of the Year Award.
The FLC Excellence in Technology Transfer awards recognize employees of FLC-member laboratories, and non-laboratory staff, for outstanding accomplishments in the process of transferring federally developed technology. Payne joined NREL's Technology Transfer Office in 2009, taking on the role of the team lead in 2012. Since then, he has
led
his team to great success in licensing NREL inventions to commercial partners as well as in facilitating agreements between NREL researchers and external project collaborators.
In his role, Payne manages NREL's portfolio of biofuel, biochemical, and hydrogen fuel cell technologies. More specifically, Payne helps scientists understand how intellectual property rights apply to their inventions and builds a business case around patent applications for an invention.
Furthermore, his expertise in intellectual property has allowed him to develop and implement partnership agreements and intellectual property management plans that enable industry access to NREL inventions. According to Technology Transfer Director Anne Miller, "Eric has consistently demonstrated leadership in his field and innovative approaches to assessing marketing, and licensing technologies."
Additionally, Payne's collaborative spirit make him a
key
mentor, role model, and adviser to his colleagues in NREL's Technology Transfer Office––and beyond. "Because of his unfailing willingness to assist others," Miller said, "he is often sought out by his peers within the Department of Energy system for his expertise. His enthusiasm is contagious."
"This recognition was possible because of the amazing infrastructure we built as a team here at NREL for commercializing Energy Efficiency and Renewable Energy technology," Payne said. "Research staff, licensing executives, and patent attorneys all work together to increase the likelihood of success for NREL's research and development output."
Payne's drive for excellence is evident in all that he does for NREL, including licensing, partnership agreements, external collaboration, mentoring, and leadership. NREL is very fortunate to have Payne lead the licensing team and thrilled to see him receive the Technology Transfer Professional of the Year Award at this year's regional meeting on Aug. 28-30 in Oklahoma City, OK.
In addition to Payne's award, NREL will also be receiving the 2018 Notable Technology Development Award for the Nitrilation Process, "the very definition of a disruptive technology," at the regional meeting.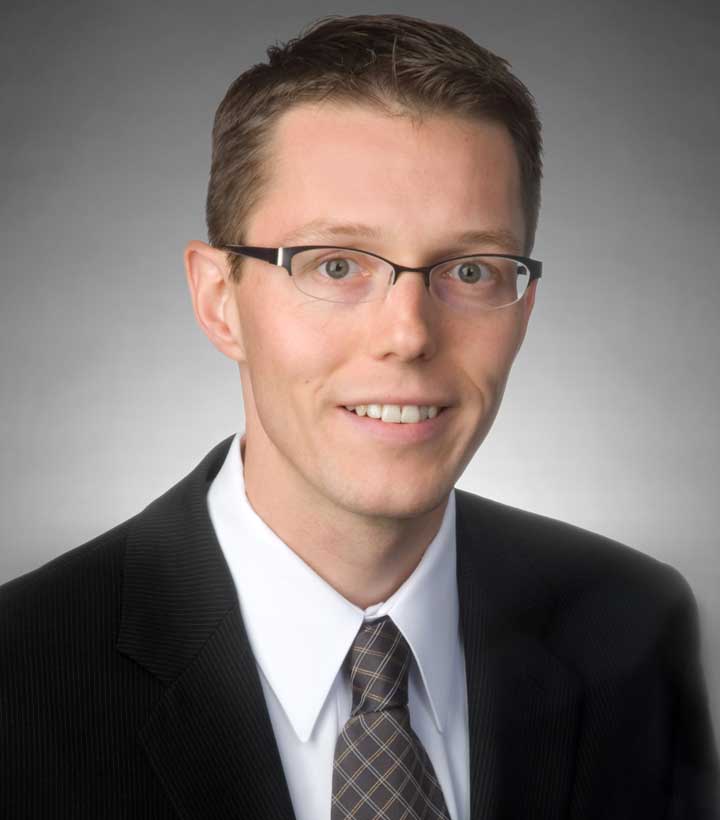 Photo by Pat Corkery / NREL